When I came to the United Kingdom I set in Cambridge, the city where Stephen Hawking used to live for over 50 years. During the 3 years of stay in this university city, I hoped, that maybe I would be fortunate to see this wonderful person. This hope became real, when I joined to Cambridge Astronomy Association, when I thought, that Stephen Hawking would appear there with some lectures. This did not take place.
I could see him during my short work in Addenbrooke's hospital in the Deep Clean team. On the last day of my work – 13th November 2015 Stephen Hawking was carried to the hospital. As long as I remember it was somewhere on the 3rd floor. One of my colleagues Cosma Cardoso saw him just after the nurses put Stephen on the bed and right after this put shutters down in the window. No one was able to see the biggest scientist in the hospital, even through the window. Even the working staff had restrictions except for the healthcare personnel.
Unfortunately, I had no occasion to see Stephen Hawking personally, but I am very lucky, that I live in the city, that Hawking was associated with.
On 14th March 2018, I read very sad information about Hawking's death. The 14th of March is known as an international day of the number Pi (Π day). March 14, 2018, was exactly the 139th of Albert Einstein's birthday. More than often Steven Hawking was compared to Albert Einstein. Both of them were the biggest scientists in the world.  Albert Einstein was born on 14th March 1879 and died after 27793 days on 18th April 1955. Stephen Hawking was born on 8th January and died after 27824 days on 14th March 2018. The difference in their length of life was exactly one month! However, he passed away in the early hours of Wednesday morning, so his life was probably a little bit shorter than 27824 days. Both Albert Einstein and Stephen Hawking were 3974 weeks and 5 days old at the moment of death. The period between Albert Einstein's birth and Stephen Hawking's death is exactly 139 years, which makes 50769 days and consequently 7252 weeks and 5 days.
Easter Saturday 31.03.2018 was the day of Stephen Hawking's funeral in Great St. Mary's Church in Cambridge. The celebration began at 2 pm. A few thousand people gathered around this church more than half an hour before the ceremony. There were a lot of renowned guests at the funeral like Brian May, Anita Dobson, Elon Musk, and Alan Bennett.
I decided to take part in this ceremony too, alongside another few thousand people, who encircled the Great St. Mary's Church and adjacent streets.
I have prepared a short photo relation below. However, I realize, that you will find photos taken from better perspectives on the web.
I came near the Great St Mary's Church around 1:20 pm and unfortunately, the best places were taken. After maybe 10 minutes I found a quite nice place for myself. I stood up on the wall next to King's Parade between a lot of people placed together. I could see the church entrance clearly from there.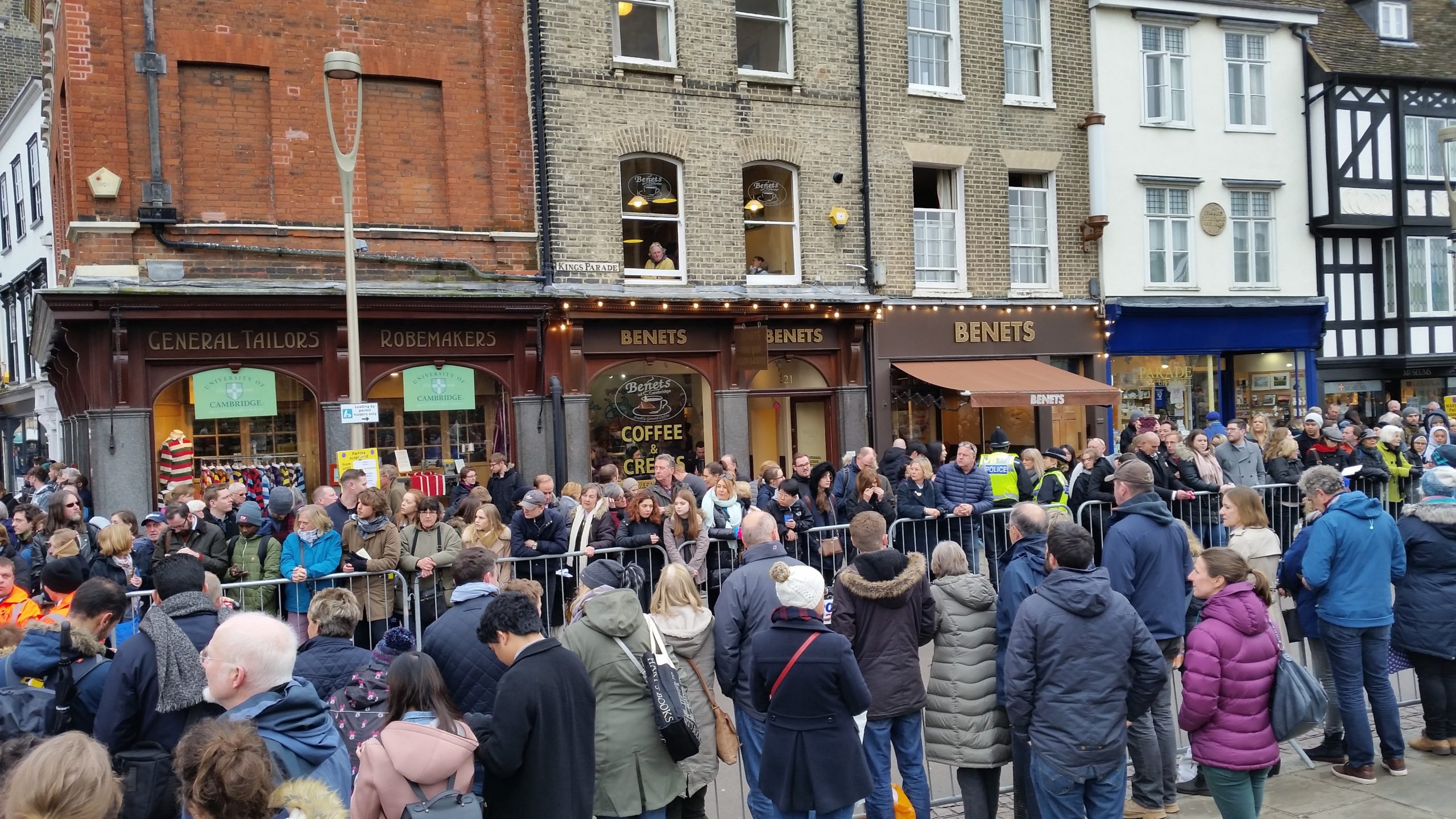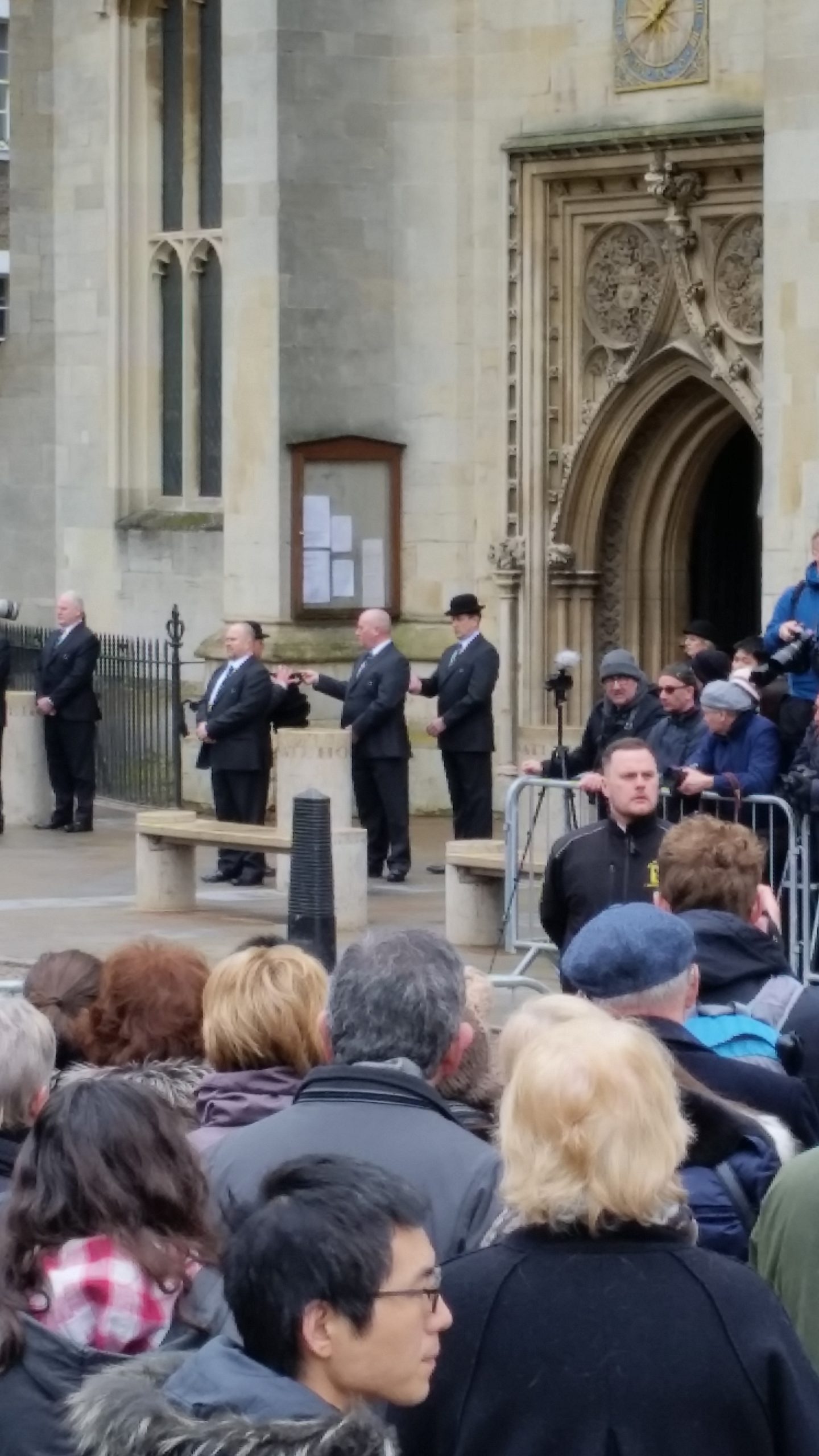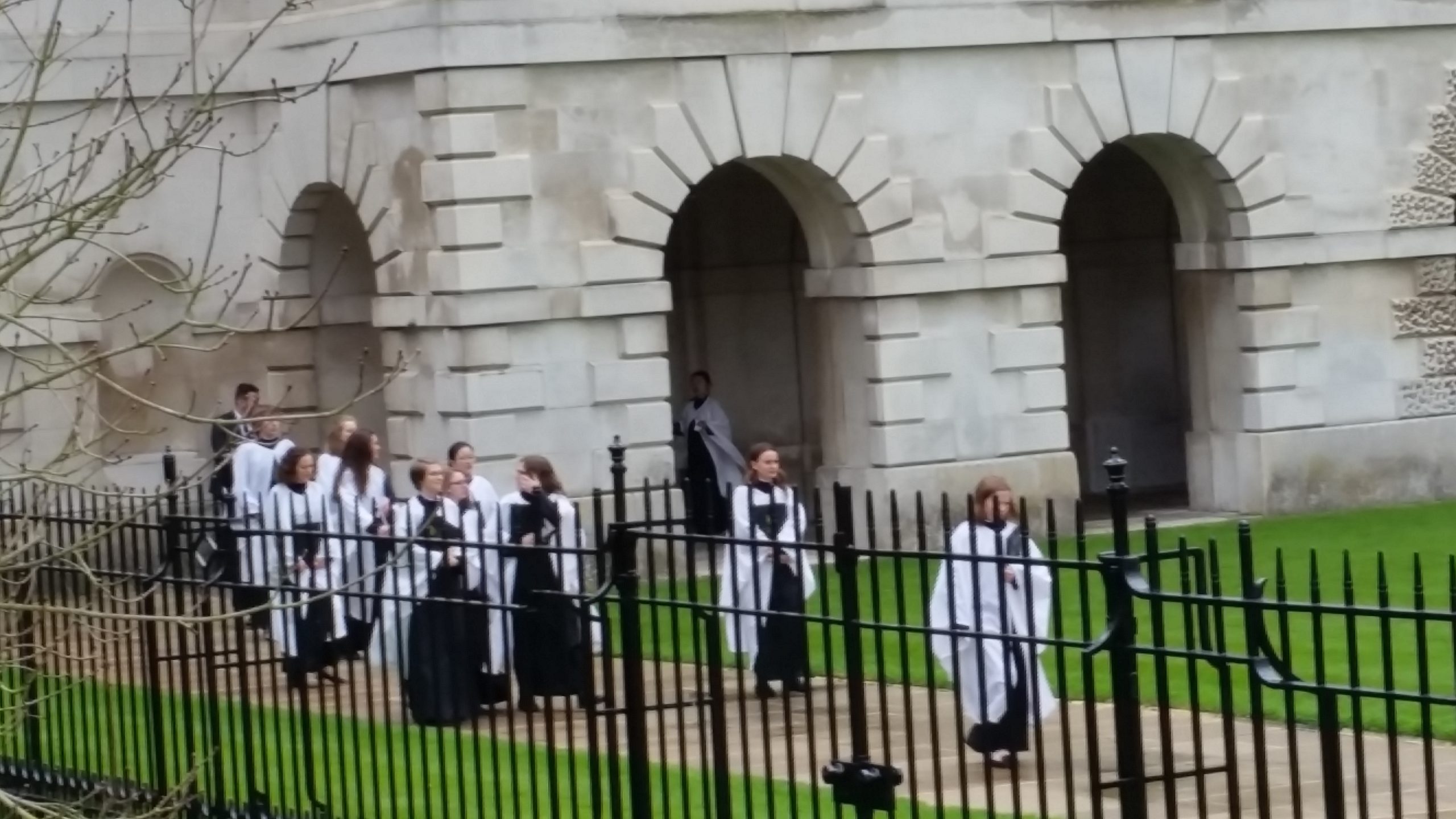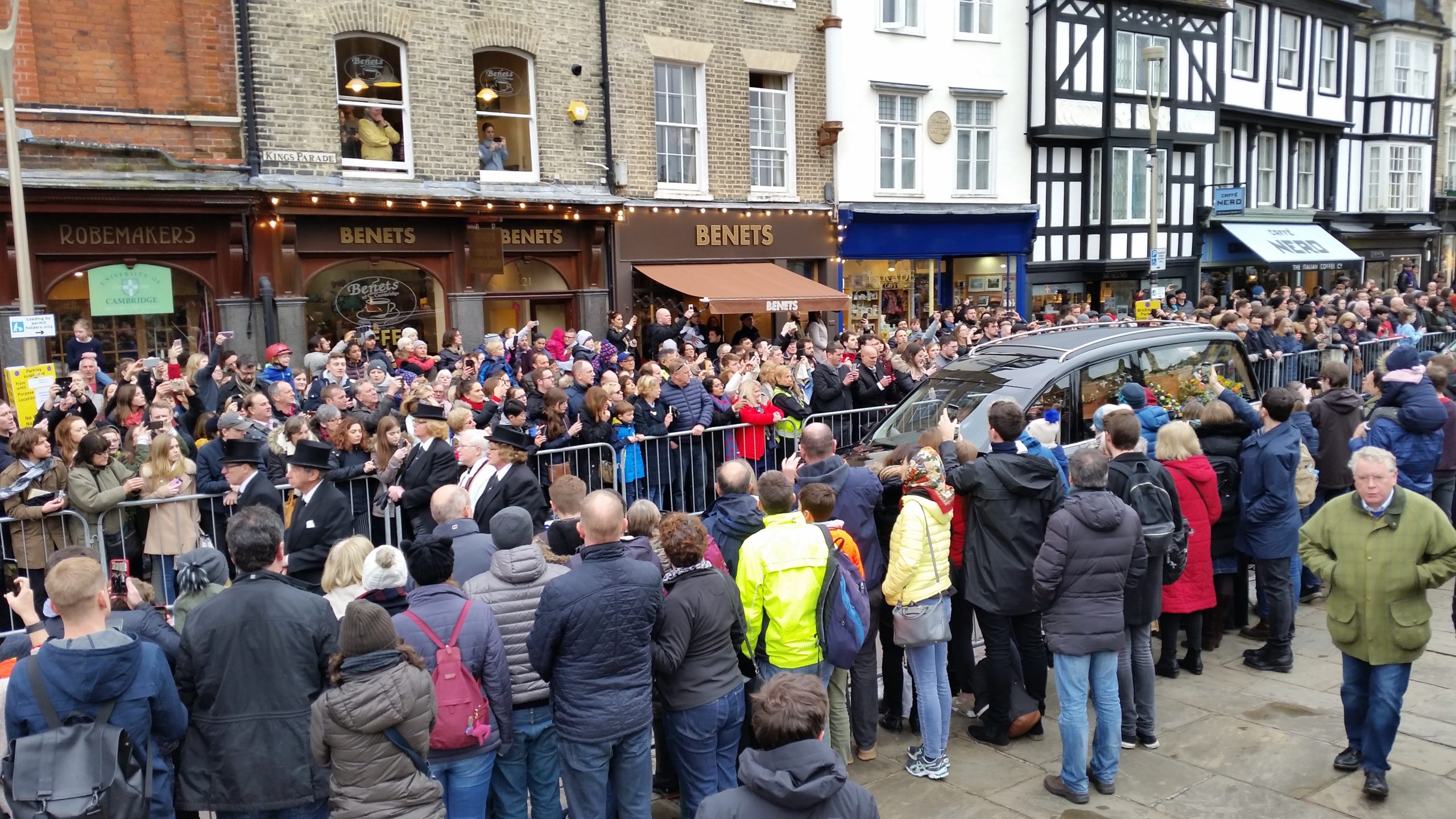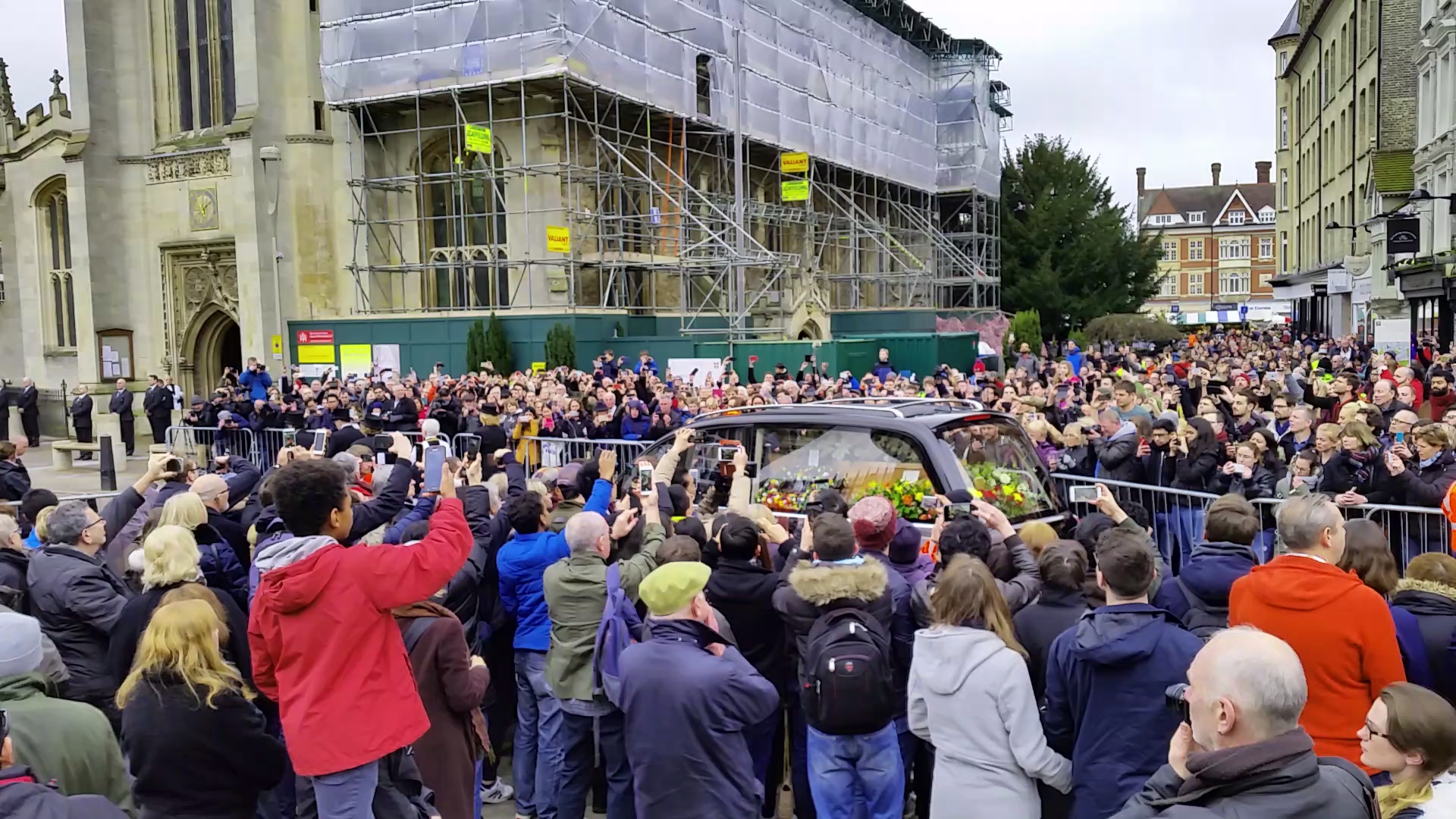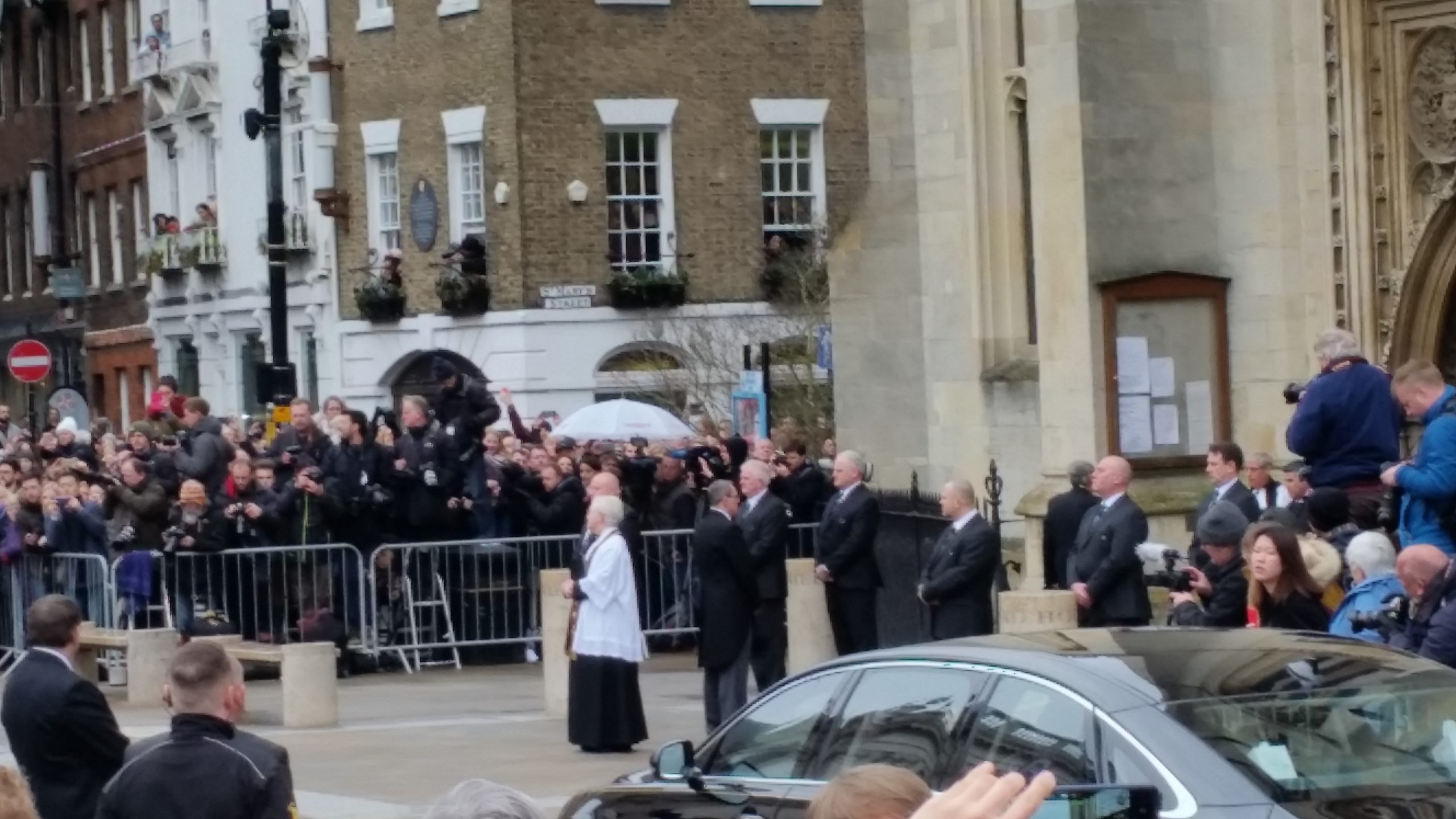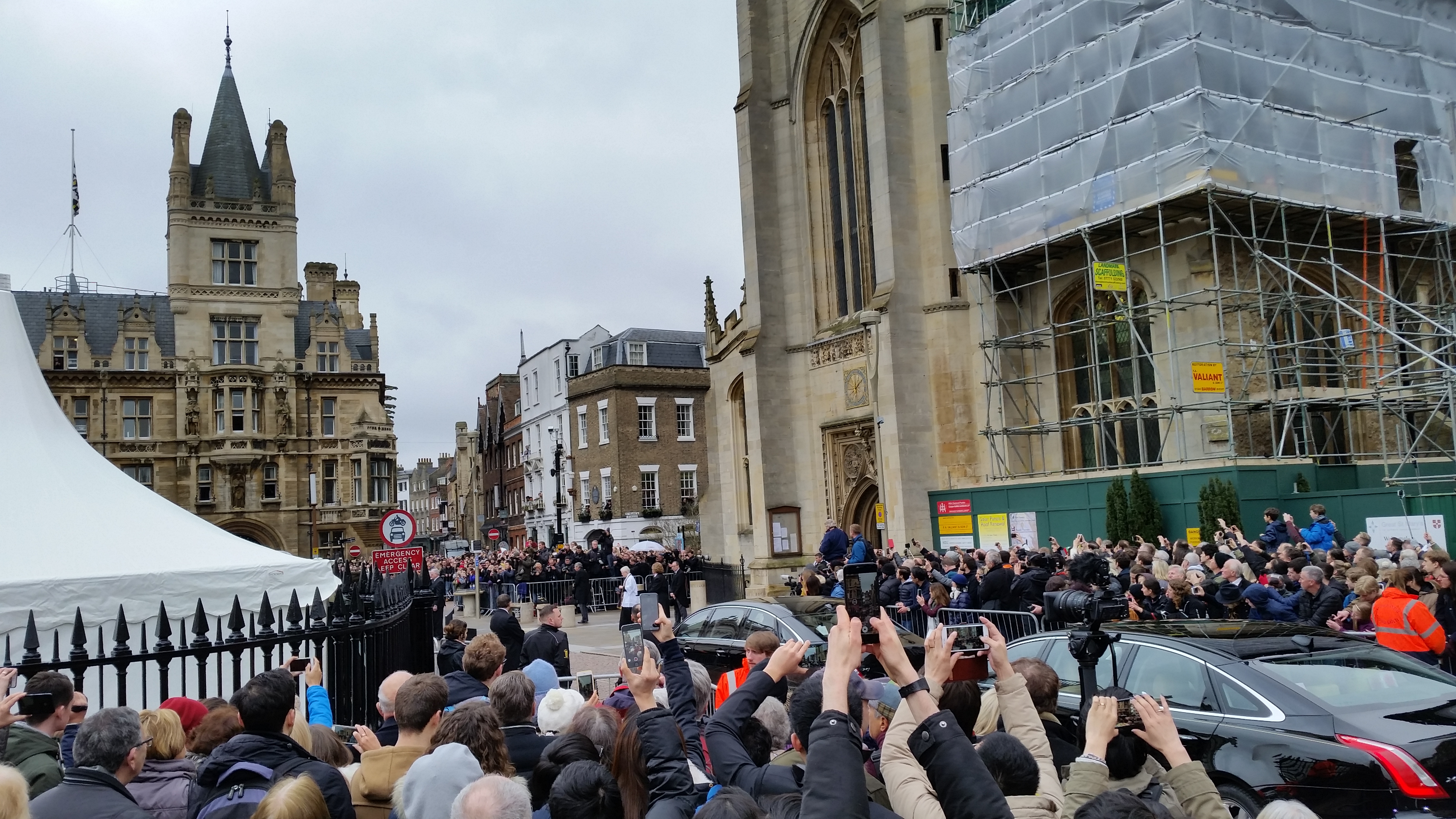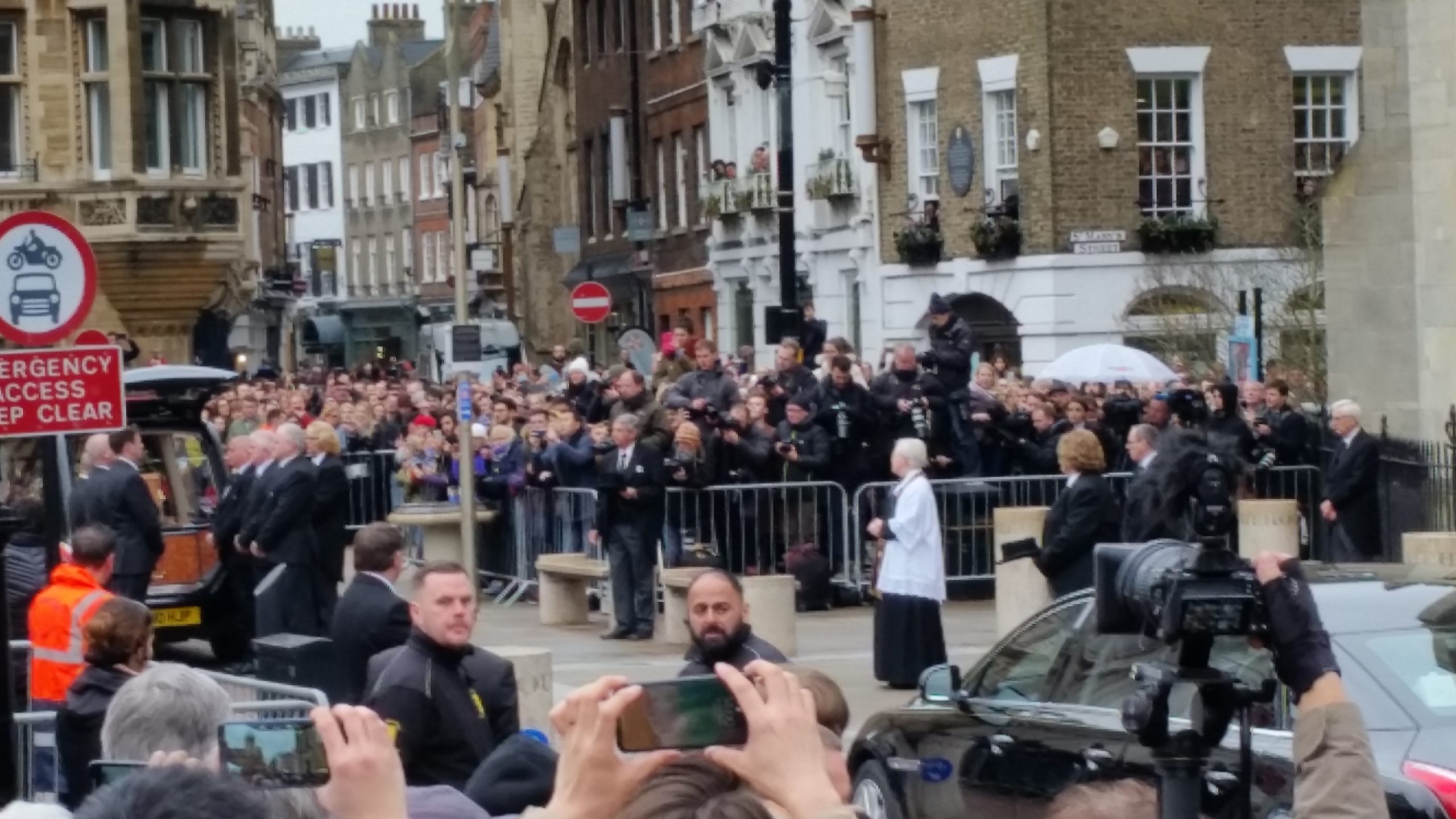 Just after the coffin had been carried into the church people started to spread and leave the place. Some of them decided to wait until the finish of the funeral. I was not in this group of people. The weather was unfavorable because of rain and low temperatures.
The funeral ceremony lasted around one and a half hours. The whole church was guarded safely likewise the main roads, where people used to gather. I saw at least 20 police officers and other dozen or so safety guards. The area under prevention was spreading down Market Hill, at least Trinity Lane, and Trumpington Street.
Under the main doors of the Gonville and Caius College – the place strongly associated with Professor Stephen Hawking people left condolences.
Mariusz Krukar
Links:
Read also: